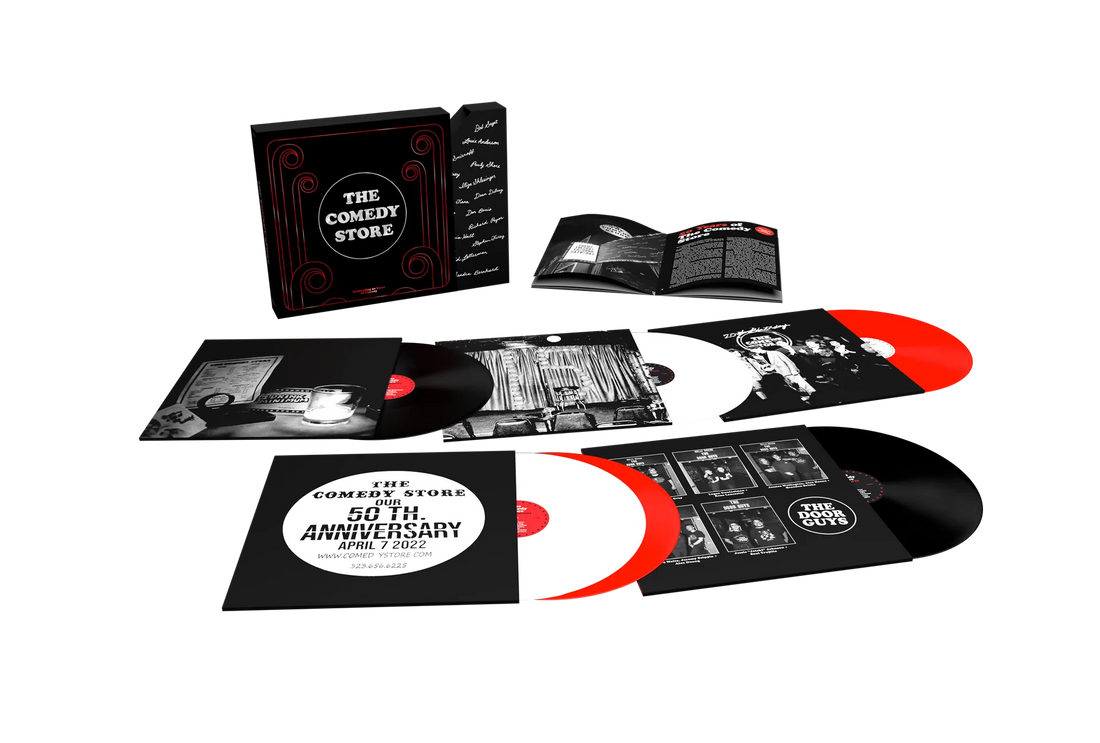 The Comedy Store x VMP Anthology 50th Anniversary Box Set
AVAILABLE FOR PICK-UP ONLY!
Celebrate the 50th Anniversary of The Comedy Store with this 6-LP Vinyl Box Set including booklet and other little goodies.
A story told through five albums and six LPs that captures the Store's greatest comedians in each of its major milestone decades.
Albums include the 11th Anniversary, 15th Anniversary, 20th Anniversary, 50th Anniversary and a special Door Guys album with some of the best up and coming comics who currently work as Comedy Store door staff.